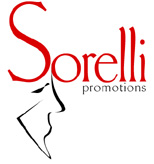 ZULYA KAMALOVA
Voice, guitar, tabla, kora
Artist of the Year 2001 (Australian World Music Awards)
World Music Artist of the Year 2002 (Australian LIVE Music Awards)
Album of the year 2000 for Aloukie (Australian World Music Awards)
World Music Album of the Year 2003 nomination for elusive
(Australian Record Industry Awards, ARIA)
Multi award-winning ZULYA KAMALOVA is the leading proponent of Tatar music in Australia as well as one of the most versatile and accomplished vocalists on the world music scene today. A native of Volga-Kama region of Central Russia, ZULYA began performing Russian and Tatar songs at the age of 9. Later she studied music and languages at university level. Inspired by the diversity of cultures, she made a dramatic decision to settle in Australia in 1991 and began to not only share her traditional music with Australians, but to explore the musical and linguistic riches of the multitude of cultures living side by side in Australia. As a result, ZULYA has developed a totally original approach as an affirmation of her unique identity - an affirmation that takes her Tatar and Russian background to totally new places and in completely new ways. After a recent tour of Europe and a prolonged stay in Moscow, ZULYA is at the edge of an exciting new stage in her already illustrious career.
ZULYA's first release in Australia, Journey of Voice (1997), a unique collection that ranges from sweet Russian lullabies to French cabaret to Brazilian Bossa Nova to South African township jazz and more, received accolades for its versatility, passion and the "achingly beautiful" tone of her voice. In the following years, Australian audiences have been able to witness the continuing rise of this unique musical treasure. ZULYA's later albums, Aloukie (1999) and elusive (2002) have recently been released in Europe and have been awarded and nominated for various awards - the World Music Album of the Year 2000 at the Australian World Music Awards (Aloukie) and ARIA 2003 (elusive). These albums feature traditional and original songs in her distinctive Tatar style but with unusual instrumentation (kora, oud, bouzouki, litungu, jaw harp, kalimba, tuba, flugelhorn, saxillo, tabla, ghatam, violin, accordion and others) presenting the traditional music from a new perspective. Several tracks from these albums have been included in various compilations such as Putumayo's "Music from the Tea Lands" and "Dreamland" along with many others. ZULYA's work has been repeatedly featured on national radio and television to high acclaim, and she was also awarded "Female Artist of the Year" at the World Music Awards (2001) and Best World Music Artist by Australian Live Music Awards (2002). ZULYA has been described as "a remarkable singer, who is not merely versatile..." by Doug Spencer of ABC Radio National.
She has worked with Bob Brozman, Nikola Parov, Slava Grigoryan, 'Sirocco', Llew Kiek and Epizo Bangoura among others. ZULYA continues to dazzle audiences with her multi-cultural proficiency and passion for music and song and during the last few years has performed at many major venues and festivals in Europe, Russia, Tatarstan and of course in Australia including The Moods (Zurich, Switzerland), Kulturbrauerai (Berlin, Germany), Savoy Teatteri (Helsinki, Finland), Szene Wien (Vienna, Austria), Cafe de Overkant (Netherlands), Kulturfabrik (Luxemburg), Red Square (Moscow, Russia), Piramida (Kazan, Tatarstan), Living Water festival (Altai Mountains, Russia), Red Club (St.Petersburg, Russia) and WOMADELAIDE (SA), Sydney Opera House - Festival of Asian Music and Dance (NSW), The Basement (NSW), The Boite Winter Festival (Vic), National Folk Festival (ACT), "10 Days on the Island" Arts festival (Tas), Woodford Folk Festival (Qld), Brunswick Music Festival (Vic), Brisbane Biennial Festival of Music (Qld), Apollo Bay Music Festival (Vic), Kulcha (WA), Musician in Residence Program, Aboriginal communities (N.T) etc.
With her outstanding new band, The Children of the Underground (Anthony Schulz - accordion, Lucas Michailidis - electric guitar, Andrew Tanner - double bass, Justin Marshall - drums), ZULYA has just recorded her long-awaited Russian album, The Waltz of Emptiness (and Other Songs on Russian Themes) due to be released in Australia in November 2004.