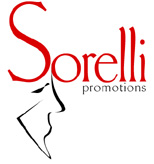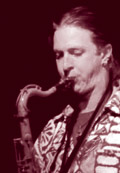 JULIEN WILSON
Tenor, alto & soprano saxophone
Julien is a founding member of Festa, Snag & Ishish and also runs a chordless quintet with two trombones called the Outfit. He plays tenor, alto & soprano saxophone and has recorded many of his compositions with these groups. He has been a member of Paul Grabowsky's Australian Art Orchestra since 1997, received the Australian Jazz Award at Wangaratta Jazz Festival in 1994, and holds music degrees from Melbourne University & New England Conservatory (USA).
Julien has recorded CDs with artists as diverse as Nichaud Fitzgibbon, David Tolley, The Big One, Mooving & Grooving Orchestra, Belinda Moody Sextet, Chris Tanner's Virus & Julie O'Hara, and has performed with international artists and Australian musicians including Barney McAll, Scott Tinkler Trio, Odeon Pope, Andy Cowan, Lily Dior, The Hoodangers, The Band Who Knew Too Much, Richard Frankland, Bob Valentine, The Pearly Shells & Paul Williamson's Hammond Combo. He has performed at music festivals throughout Australia and in North America, England, Scotland, Switzerland, Italy, Finland, Denmark & Germany.

During 2001 both Ishish & Snag received international attention and rave reviews for their performances at festivals in Europe and Australia and Snag's first performance of four at Wangaratta Jazz Festival was the first one to ever be broadcast live to air on Radio National. Both bands are working on new albums that were recorded by the ABC for Jim McLeods Jazztrack.
In 1999 Julien received study grants from the Australia Council For the Arts and the Ian Potter Foundation to pursue graduate studies in the USA under a scholarship from New England Conservatory. He spent the majority of 2000 & 2001 living in Boston and New York where he toured with the Artie Shaw Orchestra, performed with Bob Moses Quartet and George Russell's Living Time Orchestra and studied performance and composition extensively with Jerry Bergonzi, Paul Bley, George Garzone, George Russell, Cecil McBee & John McNeil as well as participating in workshops with Steve Lacy, Dave Leibman, Rashied Ali, Chico O'Farrill, Benny Golson, Jack DeJohnette & Joey Baron.

He returned to Melbourne late last year and has been working on different trio projects playing neglected songs from the vast jazz repertoire.