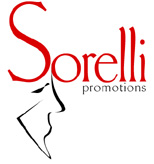 PHILLIP REX
Bass
Philip Rex is one of Australia's most in demand musicians, being a leading exponent of the Double Bass; and also plays the Tuba and Electric Bass as his second instruments. His musical skill and versatility has been noted by musicians and critics everywhere.

Having being firmly established in the Australian Jazz scene since he was seventeen, Philip has become a member of many of the countries finest groups. He has studied with jazz legends Ray Brown and Eddie Gomez in the United States, and has performed or recorded in small group settings with international touring artists such as Johnny Griffin, Jimmy Cobb, Steve Lacy, Andrew Hill, Arthur Blythe, Vincent Herring, Louie Bellson, Joe Williams, Eddie Henderson, Cindy Blackman, John Stubblefield and Horace Tapscott.

Philip has made an impression as one of the truly versatile players of his instrument, and aside from his experience in the jazz field, plays regulerly in Reggae, Tango, Funk, Brazilian, Cuban, and even Electronic Dance acts. He is founder of the Australian group DECOY, which combines contemporary dance grooves with elements of instrumental jazz. As a bass player Philip has a natural instinct for improvisation and melody, and is particularly known for his strength of groove and sound on the instrument.

Philip plays regularly with local legends Ian Chaplin, Bernie McGann, Dale Barlow, Barney McAll, Scott Tinkler, Paul Grabowsky, Jex Saarelaht, Doug DeVries, Mark Fitzgibbon, Nichaud Fitzgibbon and Rebecca Barnard amongst others, and has spent time in Mark Simmons' FREEBOPPERS, and the Vince Jones band.