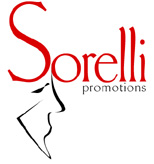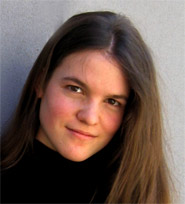 BERTA BROZGUL
piano


Berta Brozgul was born in Cape Town, South Africa in 1989. Her father is a mathematician and violinist, born in the Ukraine. Berta started piano lessons with her mother at the age of 8 and also received tuition from professor Graham Fitch at the University of Cape Town. She took part in competitions in South Africa and won numerous first prizes for piano as well as violin.

At the age of 12 the family moved to Australia, where Berta and her fraternal twin sister were both awarded full scholarships to the Victorian College of the Arts Secondary School. She has been a student of dr. Donna Coleman, Head of Keyboard at the VCA, ever since. She has also been tutored by Michael Kieran Harvey, Len Vorster and professor Stephen Lubin from Cornell University, USA.

Berta has won several prizes in Australia, including the inaugural Bill Borthwick prize at the Dandenong Ranges Music Council and Salzer Foundation award for the best junior music student at the VCA.

She was selected for the Master Program at the Australian National Academy in 2003 where she took part in masterclasses by professors Mamika Suda, Frank Wibaut and Max Olding. Berta has performed as soloist and in chamber music ensembles at the VCA, Melbourne Town Hall and Iwaki auditorium. She gave her debut Solo Recital in the Federation Hall of the VCA in December 2004.